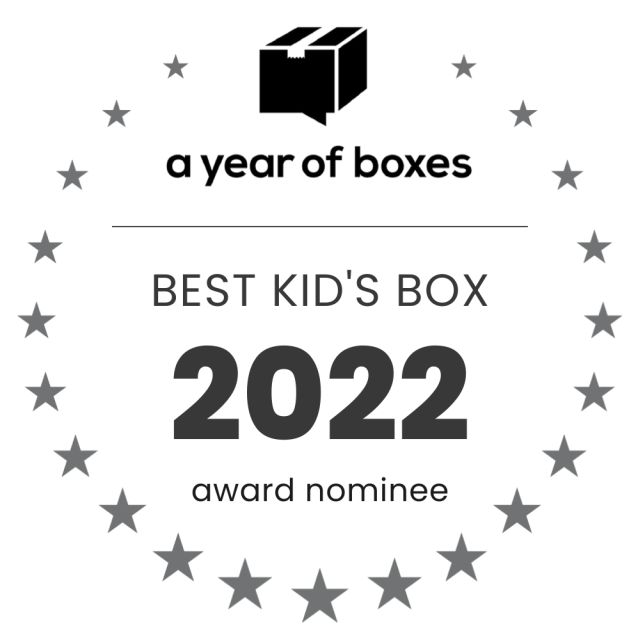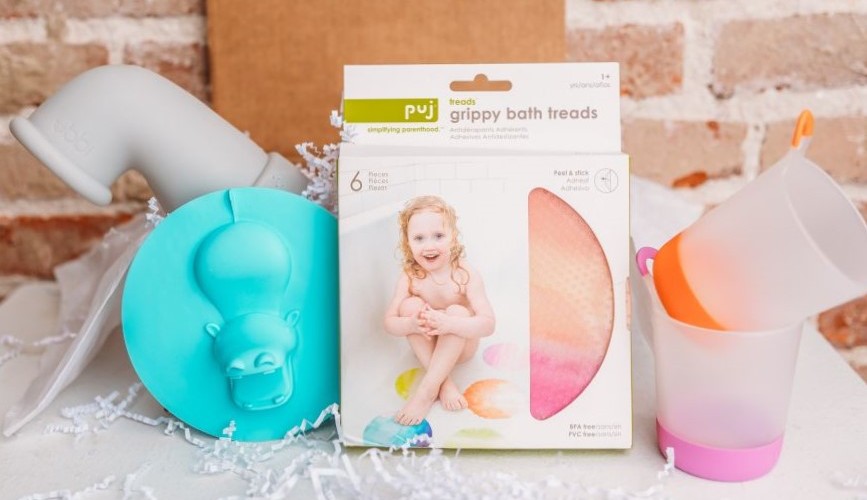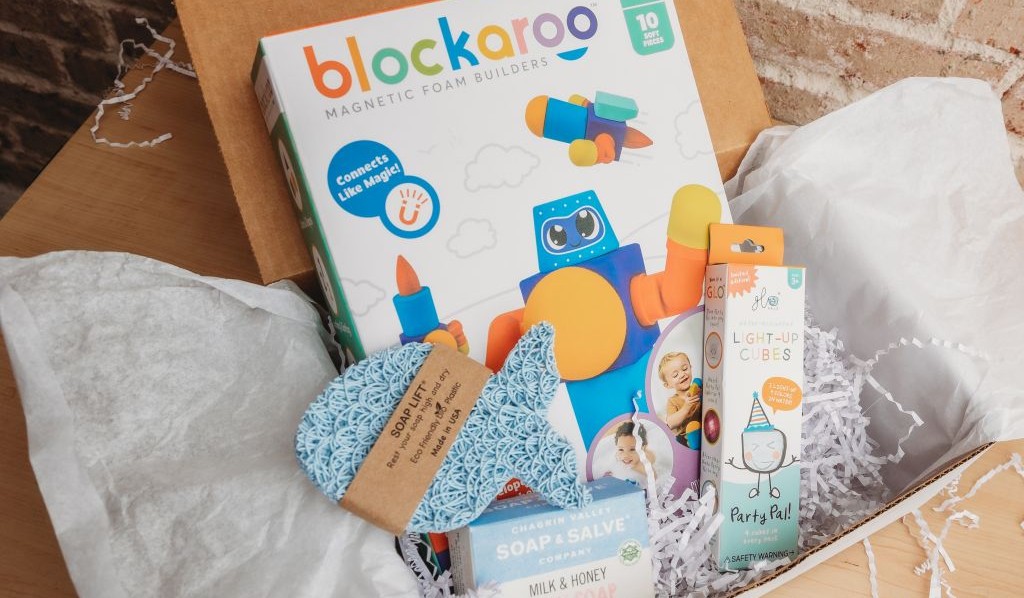 Where Babes and
Bubbles are Besties
A bi-monthly box of
bath time must-haves!
Sudsy Souls is passionate about providing non-toxic bath time products and mold-free bath time toys, 100%.
NO longer be unsure of which brands to use or confused about big-name ingredients. We take the guessing out!
You will LOVE our Bi-Monthly Bath Time Boxes of premium goodies curated to capture special bath time moments.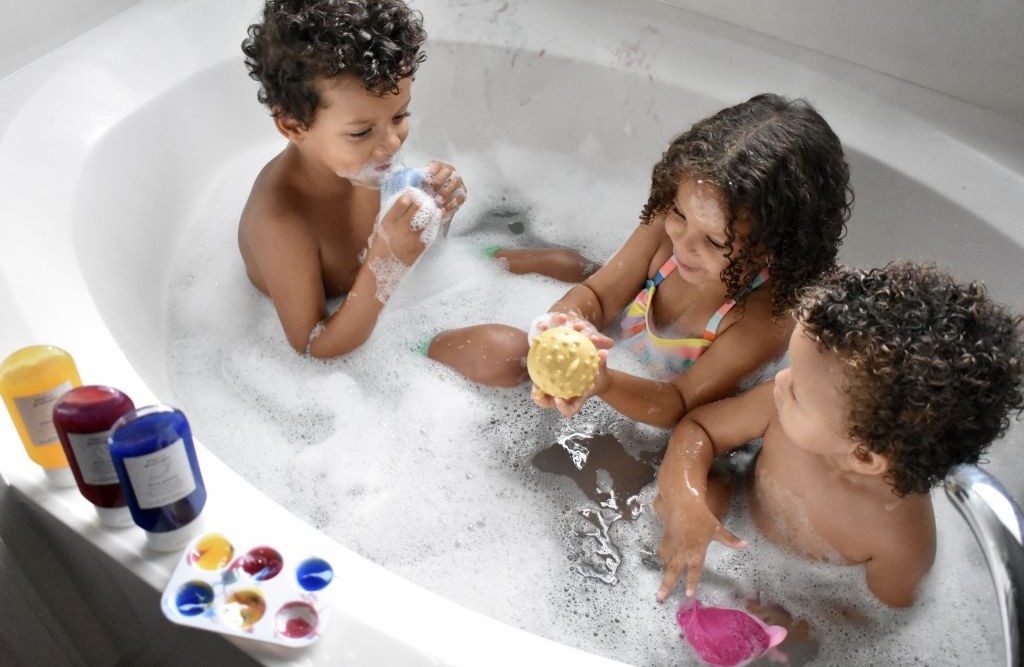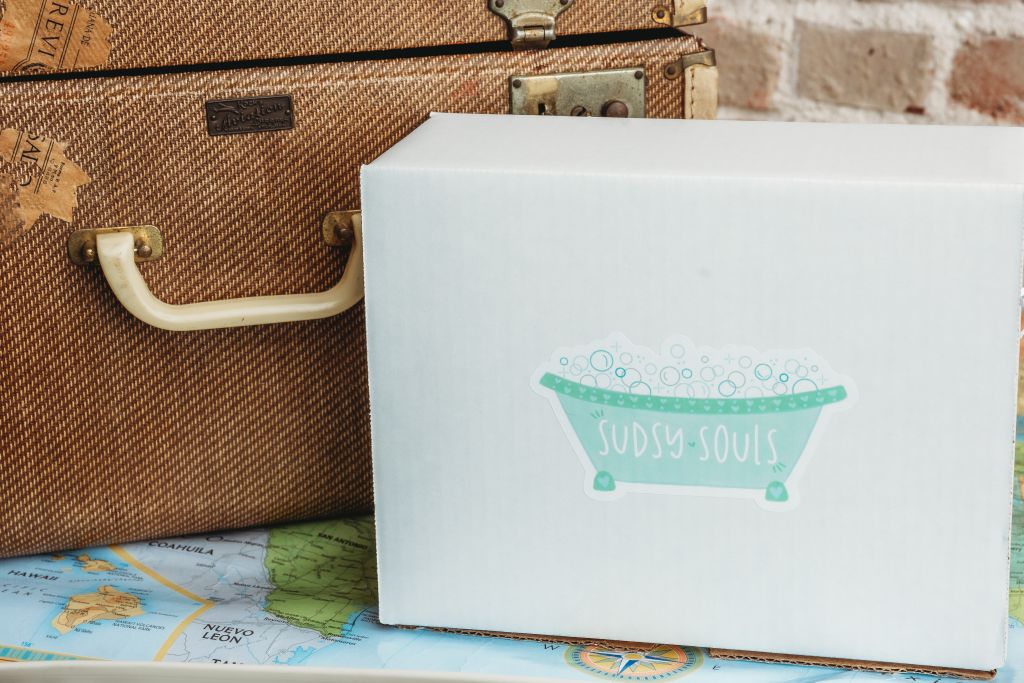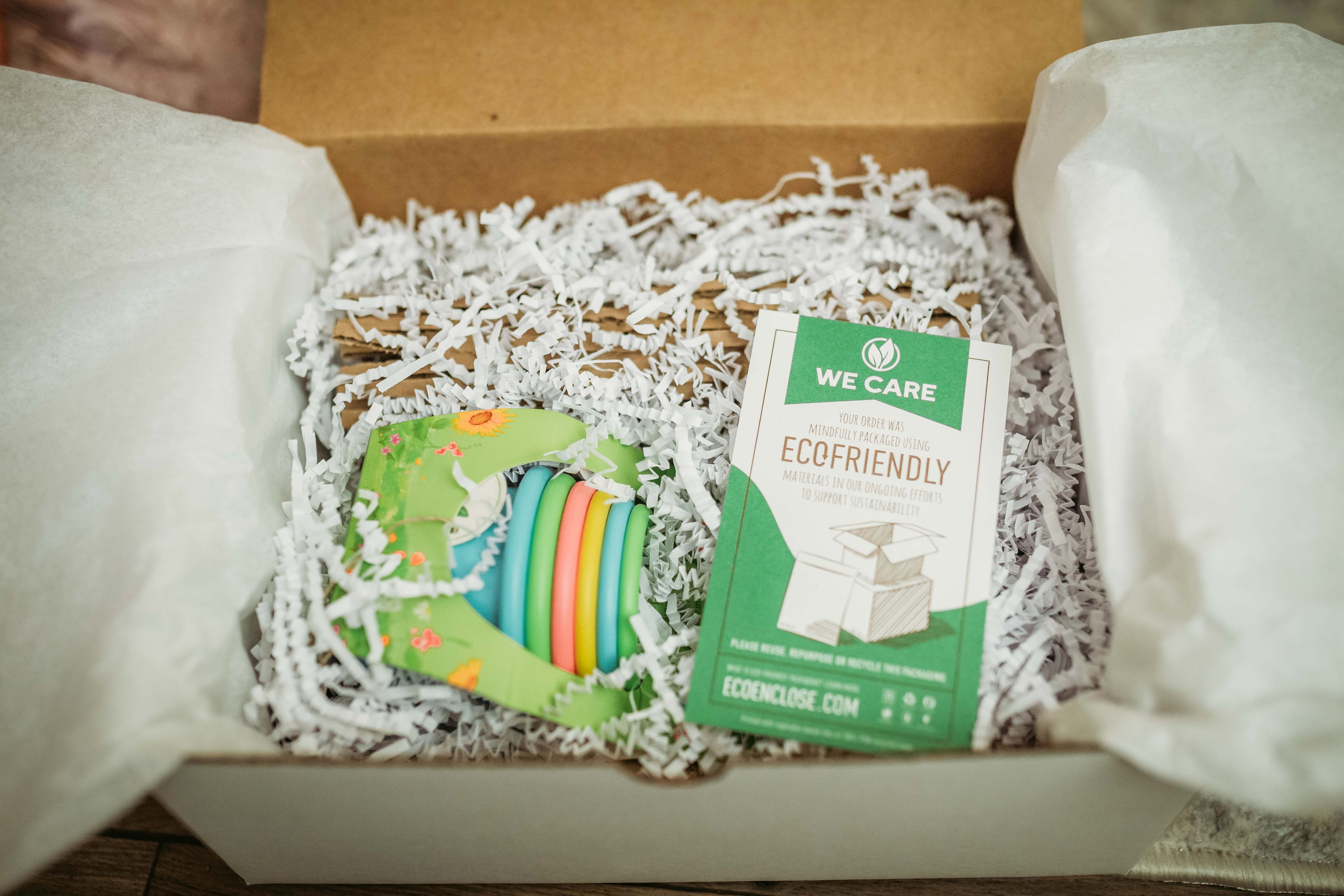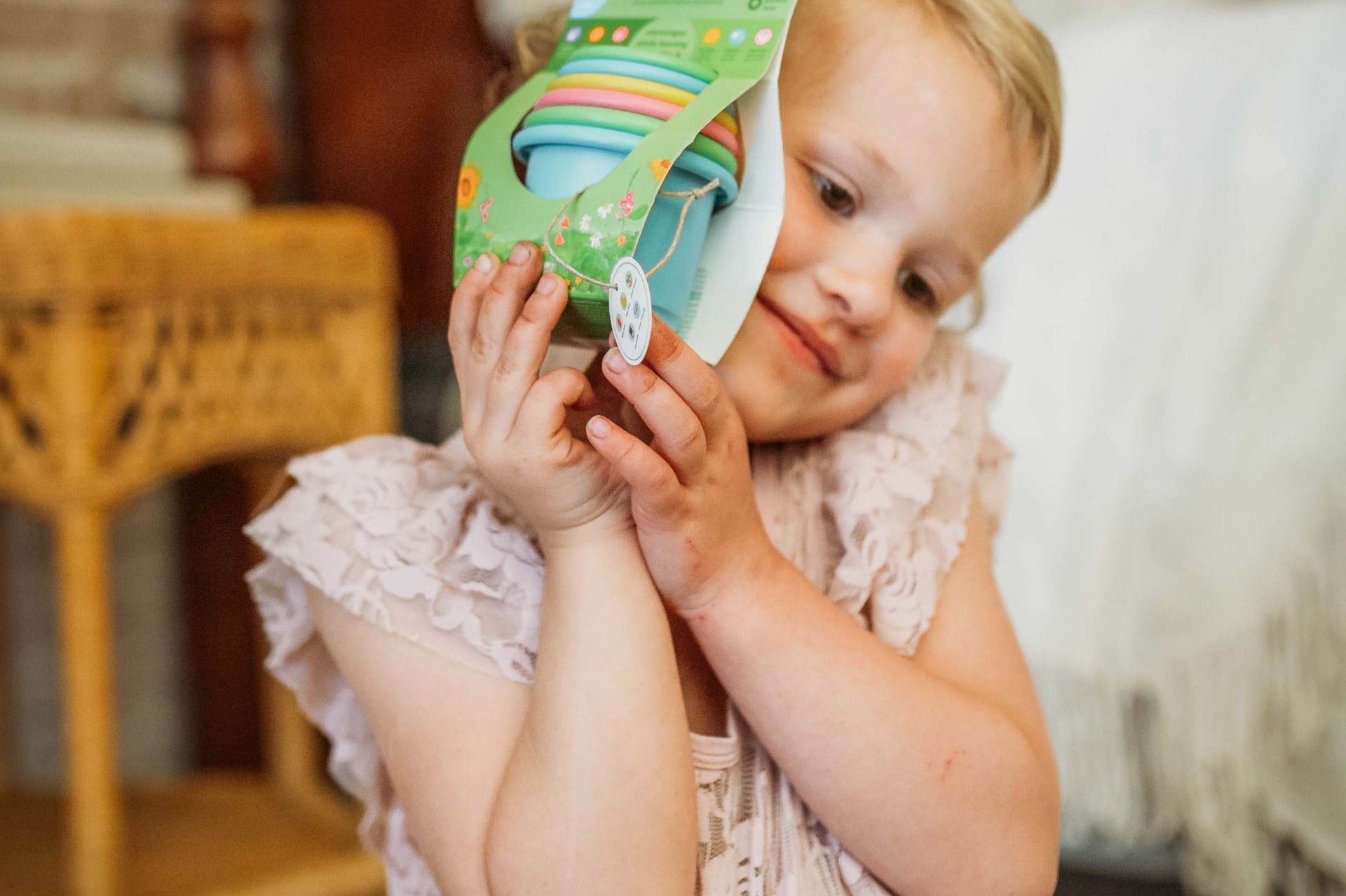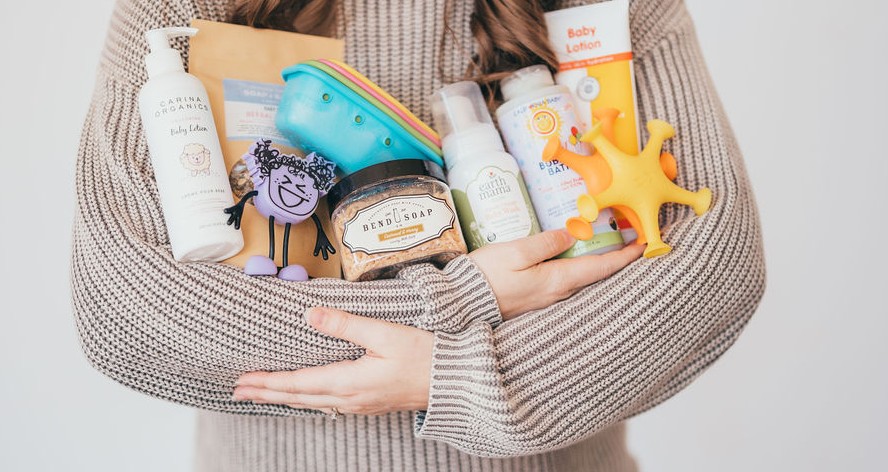 WE GIVE BACK!

This years donations are going to:
(May 1, 2023 to April 30, 2024)
The Vineyard Family

Family-Friends that are adopting.
Tammie and Richie are growing their sweet family once again, and we are so excited to walk with them through their adoption journey. Adoption is very near and dear to us here at Sudsy Souls. We love giving back to a family that is growing in such a special way. Join us!!

For every bath time box purchased,
$1.00 per box will be donated to the

The Vineyard Family.

"The Lord has given us such a blessing in our daughter Maggie. We could not imagine our life without her. We have started our next adoption journey, and while we are a little nervous, we are also so ready to grow our family again. We are in the process of filling out paperwork, book reports and interviews. Then, home study, family book and certifications."




 
/** * @var $module \Ucraft\Module */ ?>
Samantha M.

"Sudsy Souls bath boxes are filled with quality products that are chosen with my whole kid in mind. Fun toys, great products and adorable, sustainable packaging. My kids were begging to open the box, and I have even used some of the products for myself."

Kris B.

"I highly recommend this company! The launch box was amazing with exceptional products inside. I can easily see that these products were researched and carefully selected with the care of little ones in mind. My grandsons are going to love bath time at Grandma's house! I am excited to try some of the items myself!"

Andrea G.

"We LOVE this first Sudsy Souls box and CANNOT wait for more to come!!! Our little man loves taking baths and "swimming"... I love that I get to use products on him that I know are clean and toxin free! Erin does an amazing job researching safe products to use on your kiddos and bath toys that will not mold! Our box arrived in great condition and packaged very well with sustainable, recyclable materials. If you have not checked out Sudsy Souls yet, RUN, do not walk! You will not regret it!"

Rebecca S.

"Thank you, Sudsy Souls, for bringing extra fun to bath time and introducing parents to new, exciting products! My 1yr old approves of the products, and this mama is a product junkie. So, super pumped to see what is next! Great job keeping clean chemistry and sustainability in mind for both products and packaging."

Faith M.

"So in love with our first Sudsy Souls subscription box! It was full of very high quality products and the cutest little toy for our sweet baby girl. She is a true water baby, and this just made it so much more fun! We cannot wait for our next box!"

Amy G.

"I think I enjoyed this bath box as much as my kids did! As a health conscious family, I appreciate the fact that products are selectively chosen to include cleaner and environmentally-friendly products. Even the box and all of the packaging can be recycled. Sudsy Souls has thought of it all!"

Katy C.

"We got our first box in and cannot wait for more! Both of my kids love bath time, and this will just make it that much more fun for them with great products!"

Whitney B.

"Sudsy Souls provides great products for ingredient conscious parents. It arrives in packaging with sustainability in mind. Plus, it is super cute! I have been able to try products that I did not even know existed!"

Sam M.

"Erin has clearly put a lot of thought, energy, hard work and love into these boxes. The products are of the highest quality, there is a great variety and I can be sure that even the most sensitive skin will be cared for."

Amanda K.

"I absolutely love my first Sudsy Soul box! I love that I can actually pronounce the ingredients, makes me feel so much more confident using them on my kiddo. Also, who would have known that such a thing as nose and cheek balm existed! So glad it got included and already in use!"

Chynna B.

"We love Sudsy souls already! We cannot wait for our next box! The products are safe and I do not have to put any thought into them. The kids love opening up their box!"

Rachel S.

"Such a fun box with some great products! I have been able to use every product on my kids ranging in age from one to seven! My boys were so excited to open our package and could not wait for bath time! I love that the ingredients are safe and well researched. That takes one more thing off of my plate!"

Christina T.

"We loved our first box. Everything came perfectly packaged, and my kids were excited to get a package for themselves."

Chelsea M.

"I am so impressed with the quality of the products in the first box I received! I can tell that a lot of time and attention went into choosing the products!"

Kara Jo E.

"The box arrived beautifully and timely, the products were fantastic and the fact that they are safe makes them 10 times better!!"

Brooke L.

"Olivia really loved the stacking cups and I cannot wait to use the cheek balm on Bailey! We had fun unboxing before bath time!"

Tammie V.

"We have loved our bath box! Our daughter especially loved the bath cups. She loves splashing with them. Each item has been perfect and something we had not yet tried. So, it was great to have samples to see how they worked for her skin. The presentation of the box was also lovely!"

Libby P.

"I am giving J his bath time box this evening. He could not take a bath right after surgery, but doc says it is safe now. He is going to be so happy! It has been a rough couple of days for him, and this is really going to brighten his day!"

"J was sooo scared to get in the tub after his surgery. And this bath time box was literally exactly what he needed tonight! He completely forgot about his pain while he was in the tub!"

"I mean, I knew he would love it! But, when I tell you this is exactly what he needed, I truly mean it. Thank you so much. What a thoughtfully curated bath time box!"

Erin

"I was able to encourage [my daughter] into the bath with a new bath toy. These bath jellies came with a paint brush and pallet. Baths are very calming for her, and I used this probiotic bath jelly on a sensory brush to give her some regulating proprioceptive input."

Heidi C.

"The Kiss Kiss Goodnight prebiotic jellies in the Sudsy Souls October box are no joke! Twin B kept asking for 'more blue paint' and had so much fun."

Heather W.

"Fabulous find! Bath time was always fun, but oh my goodness, this makes it even more fun! So many fun things in this bath time subscription box!"

Tammy

"We were lucky to win a fantastic kit from Sudsy Souls featuring these fun bath colored jellies from Kiss Kiss Goodnight. The perfect addition to our bath time, offering a full sensory experience with tough, sight, scent and the sound of laughter and storytelling. It has been great to help N calm down as he creates colors, patterns and stories, as well as some quality time with massage and pampering. The back rubs have been a hit!"

A Year Of Boxes

"New & Noteworthy!"

Tammy C.

"We LOVE, LOVE, LOVED our June Bath Time Box. The toy was so cute. Our littles ask for it every bath time. The bar soap is so gentle for delicate skin and came with the cutest turtle soap 'mat'. The biggest prize was the non-toxic bubble bath. Our littles have asked for bubble baths multiple times, but I was so worried about the irritants. Now they get their bubble baths, and I do not have to worry about having bad reactions. We will be buying more soon!!!"

Whitney W.

"We got our August Bath Box in!!! Sudsy Souls helps me connect with J by having something tailored for fun just for her. Safe products. Great quality."

Shawna L.

"[My daughters] told me thank you so much and that they loved it!"

Molli H.

"Sudsy Souls, everything smells soo good and is perfectly packaged. Please support my friend's small business!! Exacly 4 years ago I cared for Sudsy Soul's son in our newborn nursery for several weeks. This one-of-a-kind family truly left an imprint on all our hearts!"

"Perfect for personal use or gifts - the Children's Bath Time Box offers safe, clean-ingredient products and mold-free bath time toys to families for their kiddos (and even themselves). So many products look safe, but actually have toxic, harmful ingredients in them. They vet each company and look through every ingredient."

"I ordered the Newborn Bath Time Box. Everthing is safe, clean, used in NICUs, most gentle for the littlest of ones."

Tammy C.

"Love, love, love the Sudsy Souls February Bath Box that just arrived this week!!!! Each time I order one, I ger some amazing products. I think this box is my favorite so far. The BEST part about these products is they are all child safe!"

Shawna L.

"[My daughters] opened the February Bath Time Box last night and loved it! They get excited every time now. It is sweet to have something for them."

Stacy S.

"That is one thing I love about [Sudsy Souls'] boxes, is stuff I have not discovered!"

Erin A.

"I got the package today! OMG it is adorable. I love the eco friendly packaging and the cute card you included 'Happy 3rd Birthday.' Cannot wait for [my son] to open it. Thank you so much!!"

Taryn G.

"My little guy is loving his first bath box. We cannot wait for Easter time to get our new surprises!"

Karon W.

"I finally had enought time to let the boys open their box tonight. They were so excited, and they loved all of it! Then, they played in the tub for like an hour."

Amanda K.

"[My son] was so excited for the April Bath Time Box!!"

Stacy S.

"Finished off our Chocolate Cocoa Bath Melts from G&L tonight [crying face]. We added D&D Strawberry Bath Gel for a chocolate covered strawberry bath!"

Andrea G.

"E was super excited for these WayToPlay roads!"

Maggie

"[My kids] got busy straight away with the WayToPlay roads that came in our Sudsy Souls bath box."

Deb L.

"You could not have picked a better gift for me. I love it!"

"Pretty sure [my grandson's dad] is having just as much fun with [the roads], lol. [My daughter] was telling me that when wet, they stick to surfaces like a pool or bathtub. I cannot wait to try that! Thanks again!!"

Chelsea M.

"I love the tracks! They are well made and easy to configure."

Amanda K.

"He (and we) have had so much fun!!"

Mary G.

"E enjoyed her first bath as a ONE year old with her box! She loves the Glo Pal!"

Jina B.

"Thank you so so much for the cutest box of baby bathing goodness Sudsy Souls!"

Shawna L.

"[...] My two [daughters] love to see the Sudsy Souls boxes. This box was extra exciting for them because of the 'painting' supplies. They got in the empty bath with clothes on just to test the 'paint soap' out [...]."

Andrea G.

"M is ready to get her paint on! [Big brother] E is practicing [with the brush]! These squeeze toys are so fun! M is enjoying them!"

Lyndsey K.

"Love my goodie box! My kids loved painting with the yellow milk stuff! So fun!"
join our community!
receive 10% off your
first bath time box!