Boxes + Add-Ons for Purchase
PLEASE READ || IMPORTANT FOR CHECKOUT
Due to a recent change that Apple deployed to their browsers, the cart count is not updating correctly on Safari and iPhones. If you add an item to your cart using one of these methods, the cart counter may not display correctly. You can still add to cart, click on the cart button and the page it redirects you to will display the added box(es) correctly. We will remove this notice once the issue has been resolved. Thank you!
What Is Inside?
Each bath time box includes:
Three (3) to Five (5) Items
A variety of products including,
but not limited to:
Shampoo
Body Wash
Bubble Bath
Lotion
Soap Bar
Bath Toys
Bath Utilities
A bath time box both children AND
grownups will be excited to receive!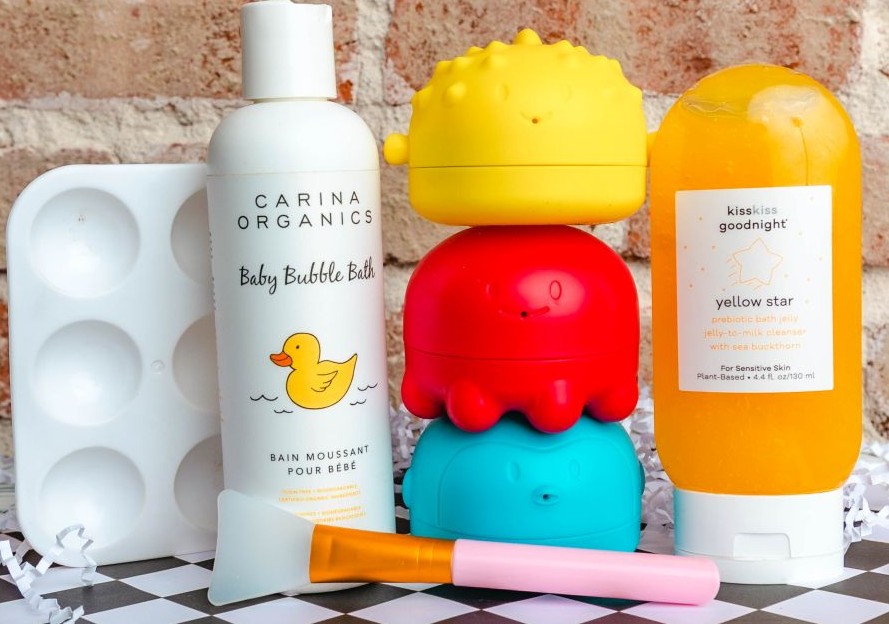 Boxes + Items for Purchase
Want 10% OFF YOUR FIRST BATH TIME BOX?
Use code "FIRSTBOX" at checkout.